SOCIAL MEDIA AUDIT
Social Media audits will give you a lot of insights about the social channel content that you've been sharing for a period of time. The social media audit is a vital process that needs to be done every now and then because this will pinpoint the flaws and strengths of the SMO strategies that you've been using. It gives you an overview of your social channel performance and how effective your engagement is with your target audience.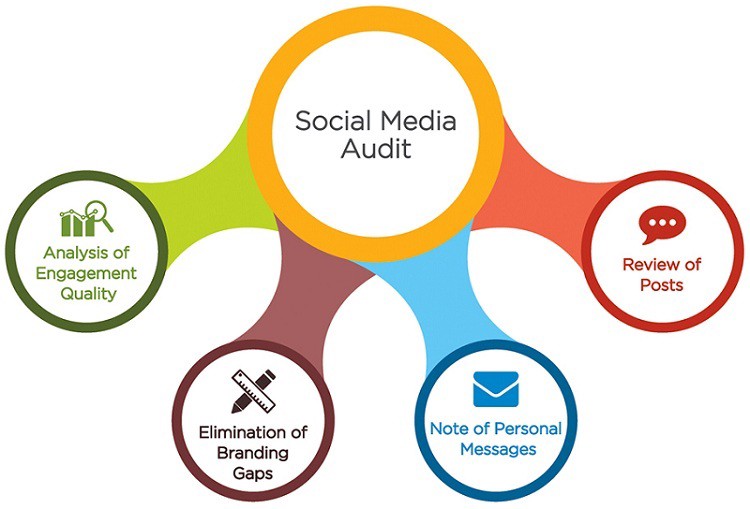 Why Sana IT Solution is #1 Social Media Company India?
When it comes to your social media  performance, how do you measure it? Is it based on the number of likes, shares, comments and views? Or the number of people who have signed up and made real-time conversion? All of these elements could be the contributing factors on knowing you did a job well done in making your social media presence simply outstanding.
In finding out whether your brand has been the apple of the eye of the citizens as well as your target audience, this can be done through social media marketing audits that you will perform.
You can determine the impact of the social channel content you've been distributing in all of your Facebook, Twitter, LinkedIn accounts through;

Defining the Key Performance Indicators or KPIs and have them measured.

Using targeting increasing predictable results that will help you adjusts your social media marketing plans.

Promote viral sharing by giving incentives to your loyal followers.

Tells your brand's story through thumb-stopping creativity.
Organic SMO
The more people get involved in your antics in your Facebook, Twitter, LinkedIn, Instagram accounts, the more you become visible in the social media world. When you do your social media audit, you'll realize how many people are interested in reading your content, in viewing your videos and in engaging in your weekly surveys. With this at hand, you will be able to make a social media marketing plan that will sustain the online visibility that you have managed to build up for  your brand.